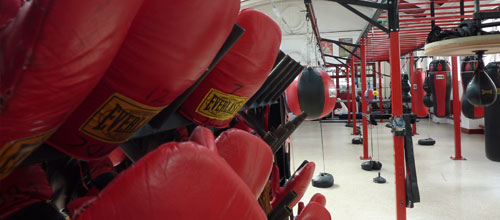 Overview
Here at Oldham Boxing and Personal Development Centre we take health and safety very seriously which is why we have set rules and regulations that have to be followed at all times to ensure the health and safety of everyone that attends our gym.
In the gym, boxers are required to wear protective bandages for hand work and during sparring all boxers must wear boxing gloves, protective head gear and a gum shield. All sparring matches are closely monitored and refereed to ensure a safe and fair fight.
Equipment
To ensure the safety of our boxers, measures are put in place to protect them from serious injury.
Head Gear – The head gear protects the head by soaking up and absorbing the power thrown by a punch.
Gumshields – Gumshields protect the lips, teeth, gums and tongue.
Hand Bandages – The bandages worn by a boxer before putting on their gloves protects the bones in the hand from damage and provide extra padding in the glove itself.
Boxing Gloves – Boxing gloves are used to protect both fighters. The gloves protect the hand of the person wearing them but also help to prevent serious injury to the fellow opponent.
Fair boxing
To keep boxing matches fair all boxers are grouped by three categories consisting of age, weight and boxing experience.
Oldham Boxing and Personal Development Centre is fully insured and is affiliated to ABAE. All coaches are highly qualified and are CRB checked.
For more information please contact the Oldham Boxing and Personal Development Centre, on 0161 628 8466 / email: info@oldhamboxing.co.uk