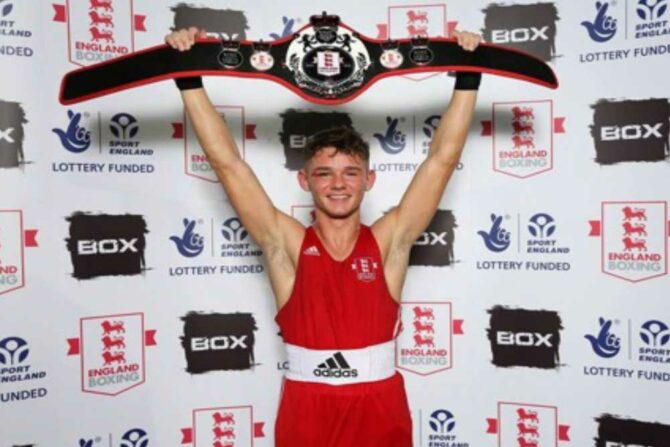 18 year old Will Cawley passed his first milestone in his journey to boxing stardom.
On Sunday the 1st of May he became the Elite National 52kg champion!
Formerly known as the ABAs the championships are often used as a springboard for future success in the sport. With the likes of Ricky Hatton and Anthony Joshua picking up the same titles on their way to stardom.He has now also been added to the Great Britain Squad based in Sheffield in preparation for the 2020 Tokyo Olympic Games with many experts convinced that he should be on the plane going to Rio in August.
Will is committed to developing the skills he has learned at Oldham Boxing and Personal Development Centre with the intention of achieving his goal to become a world class athlete and a future world.
Things could have been different for Will if it was not for a timely intervention from OBPDC.Will from the Holts estate and from a travelling background did not attend School and not unlike many young people with similar risk factors, found himself gravitating towards anti social behaviour. Eventually escalating to more serious incidents and finding himself within the Youth Justice System.From experience many interventions do not work and often once a young person enters the system they commence on a perpetual repeat offending cycle.This was clearly not the case case with Will who was initially engaged through a restorative justice project delivered by OBPDC at the age of 12 and has not only gone on to fulfil his potential but on the way OBPDC has ensured that fundamental key foundations around numeracy literacy emotional intelligence were added to this young man.Since we operate in a world where it seems that quantitative measures only count a question, I would like ask is how much time and money would have Will of costs without our timely intervention?